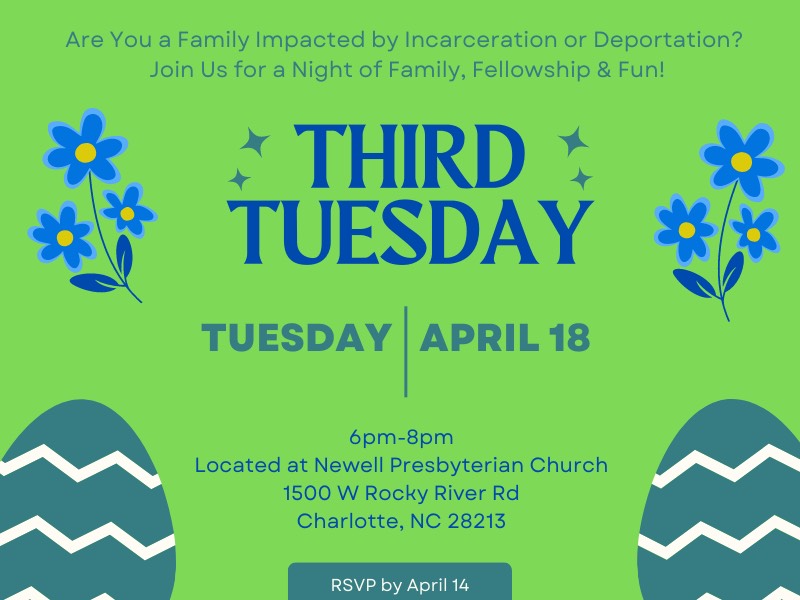 CCT's THIRD TUESDAY FAMILY NIGHT: APRIL 18
April 18, 6:00 pm - 8:00 pm
Join us for our monthly Families Doing Time (FDT) Third Tuesday event being held Tuesday, April 18 beginning at 6 p.m. at Newell Presbyterian Church.
Family night is designed to help families dealing with the incarceration or the deportation of a loved one relax and enjoy a night of food, fun and fellowship.
FDT provides family support, practical information about our justice system and links to many of the resources needed to navigate life during this time.
Family night is FREE! All you have to do is RSVP
WHAT: Families Doing Time Monthly Gathering
WHEN: Tuesday, April 18 from 6 – 8 p.m.
WHERE: Newell Presbyterian Church
1500 Rocky River Road West
Charlotte, NC 28213