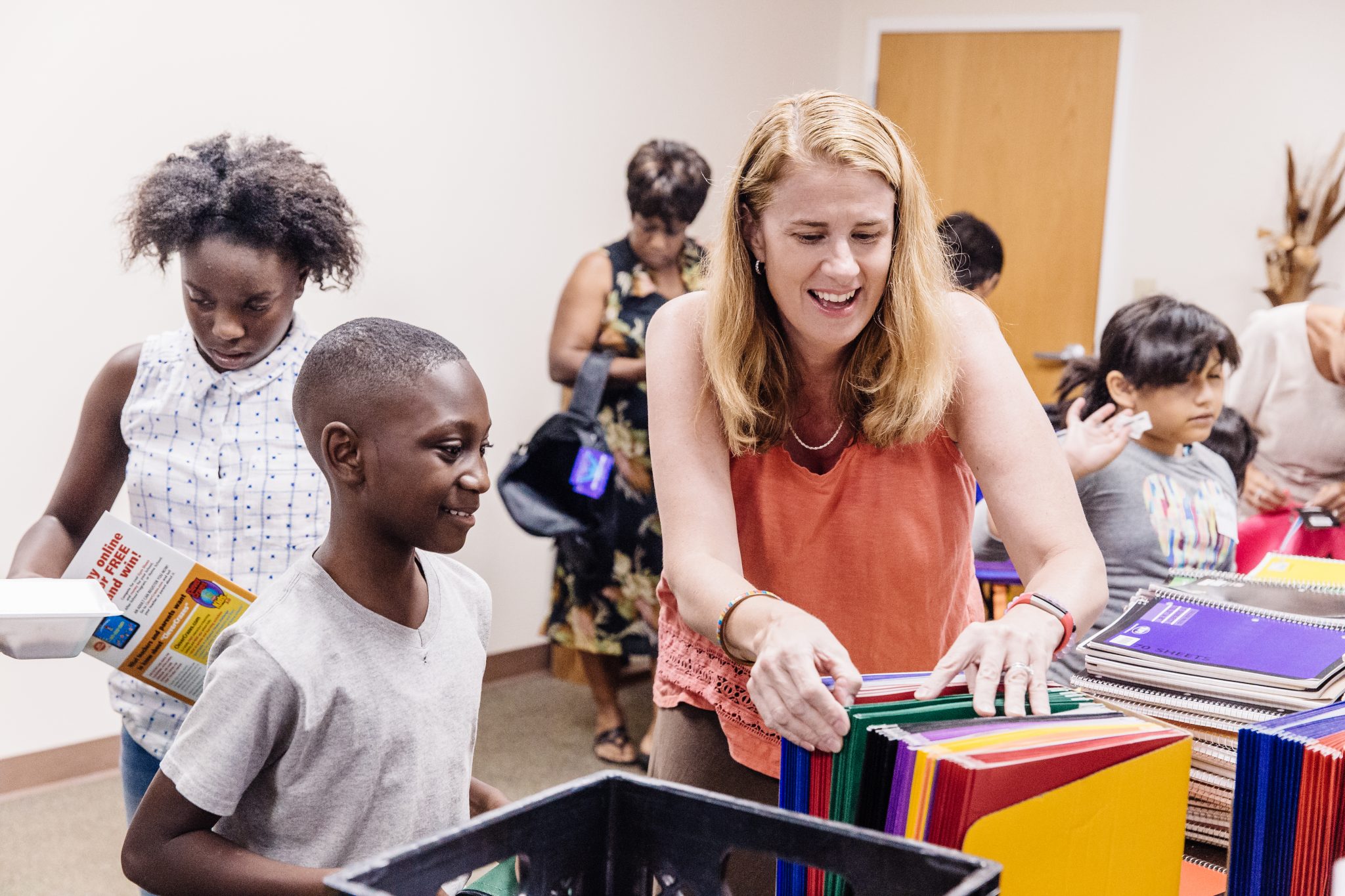 Many nonprofits rely on volunteers to help them make the community a better place for all. The Center for Community Transitions is no different. We need your help to expand our network of change and care. Please consider putting your time and talents to good use through the Center for Community Transitions, and work with us to build people not prisons.
Contact the appropriate program director to receive an application (see contacts listed below with each program)
Application – complete an application and submit it to the director of the program you wish to volunteer with.
Interview – come in for an interview with the program you wish to volunteer with
Training – when applicable, attend training about our organization, working with our clients, etc.
There may be additional volunteer criteria based on the location and project you are interested in some of these include: background checks, passing CMS volunteer application process, valid driving license, etc.
Celebration Teams
Come help us celebrate the accomplishments of our clients. Cheer them on every other Friday when graduation occurs, and on a Thursday afternoon once per month when they graduate from the soft skills, Working Smart class. Bring light refreshments (cookies and lemonade) and mingle with clients as they celebrate completing the program.
Practice Job Interviewers
Every other Monday@ 10:45 AM & Thursday 10:45 AM (Schedule may vary with holidays) – Assist staff with conducting mock job interviews with clients participating in our employment readiness classes. These practice interviews help prepare our clients for a successful job search. Questions and evaluation tool will be provided and individual feedback from the experience is welcomed. You can volunteer one time, or become a regular! Also a great opportunity for groups.
Resume Development
Every other Wednesday @ 10:45 AM (schedule may vary with holidays) – Assist clients participating in the employment readiness program with the development/revision of their resume. You can volunteer one time, or become a regular! Also a great opportunity for groups.
FRESH START Goal Setting
Schedule open but will need to be consistent – Assist clients with their goal setting and stability tracker – training will be provided. The FRESH START goal setting tool helps clients set goals for every key area of their life, and then track their progress and achieve stability and success as they reenter the community. To learn more, download our flyer.
Contact: [email protected]
*Reading Buddy/Literacy Tutor*
Families Doing Time is kicking off a new literacy program for children with incarcerated loved ones. We are seeking dedicated reading buddies and tutors for all grade levels. You can have a huge impact on a child's life by giving them the gift of literacy and academic achievement. Volunteers will need to commit to a brief training in January, and then 2 hours 2 Thursdays a month from February to May. Other Literacy Program Needs.
Group Volunteer Project – Third Tuesdays
Each Third Tuesday FDT provides a family gathering including a light, yet balance dinner. Groups can prepare activities for the night, provide and serve dinner, help families sign in and provide information, have dinner with a family, lead activities, and help us clean up after. This is a wonderful volunteer project for a group of caring adults. We have a detailed description of this project, contact [email protected] for full details. We do this once a year and everyone walks away feeling a fullness of spirit.
Empowering Kids with Incarcerated Parents (EKWIP):
We will need assistance printing and binding EKWIP workbooks for these school-based support groups. Additionally, volunteers that are consistently available during school hours on weekdays are needed to serve as group assistants during EKWIP groups. A background check would be required for all potential group assistant volunteers.
Chaperones
are needed to assist with our quarterly cultural excursions (Enrichment Institute) to be held in November, February and April.
Letter Writer
Write the incarcerated parent about ways to improve communication with their family and especially their children. Use an agency brochure to find exercises inmate parents can share with their children to start rebuilding those relationships prior to coming home. Encourage and challenge parents to think through reunification plans as well as expectations and challenges of rejoining the family. Training and guidelines will be provided.
Office Assistant
Spend some time helping with the many duties that arise when helping families, leading school based support groups, preparing for Third Tuesdays, responding to request, etc. And in just one morning a week you will see the difference in how your time and talents will help families feel a little lighter, and the staff be able to accomplish more.
Support Group Assistants
Assist the EKWIP facilitator with the 45-minutes groups offered in identified schools. Engage the children in the learning objectives, through conversation and activities. The EKWIP Facilitator will bring all the items needed and lead the group through the weekly program. Support groups are 8 weeks in duration and each group is 45-minutes. People who want to volunteer in this role must meet the volunteer standards of CMS.
Entertainment
You might have a talent that we could use to provide entertainment during some of our Third Tuesday events, when we have family day at the Center for Women, for our Spring Fling event where we thank volunteers, at Christmas, Thanksgiving or the Back In Style-Back to School event. We encourage musicians, magicians, singers, drumming, carnival-like booths, clowns, mimes, storytellers, artists and clean comedians to help us out.
Contact: Nyeshia Carpenter 704-494-0001 
[email protected]
There are many on site volunteer opportunities, some are listed below, but there are many others and some we may not have even thought of yet! Please feel free to ask the volunteer coordinator about anything you may be able to share with the residents that would be fun, interesting and could help them in their transition. Share anything you think would help to support the facility or the agency.
Skill Building
Skill building volunteers are needed to assist the women with school tutoring, computer training, resume writing, cover letter writing, etc.
Library Assistant
Help us maintain the order of the library, rotate books, prepare notices of new books, assist residents with building computer skills and completing homework.
Cooking Classes
Do you have a specialty? It could be pie baking, healthy versions of old favorites, roasting, grilling, French cooking, Spanish cooking, Asian flavors, etc. Schedule a cooking class, let us know what you will need (within our budget) and we will have everything ready for you to teach residents something new in the kitchen.
Beading
Do you bead? Can you teach techniques you have learned. The Center for Women has a jewelry program, teach shambala techniques, peyote stitch, hand knotted closures, etc. We have beads, leather, hemp, even kumihimo. Come teach a technique or schedule a beading session to just have fun.
Sewing
Teach simple sewing techniques by making aprons, simple backpacks, pillow cases, etc. We have two workable sewing machines for such a project. Groups have also brought in additional machines and tutors for a 1:1 lesson.
*Become an Off Site Sponsor*
Once you have volunteered on site and have become comfortable with the program, residents, rules and guidelines you may consider becoming an off-site volunteer sponsor. Simply let the volunteer coordinator know of your interest. Activities off-site sponsors have participated in include taking residents to church, shopping, to free or low cost community events, AA/NA meetings, job interviews, transition activities such as finding a place to live, etc. This volunteer opportunity requires training and due to state regulations, all volunteers must be female.
Sorry, we do not have any events scheduled at this time. Please check back soon.