Families Doing Time brings holiday cheer to clients with incarcerated loved ones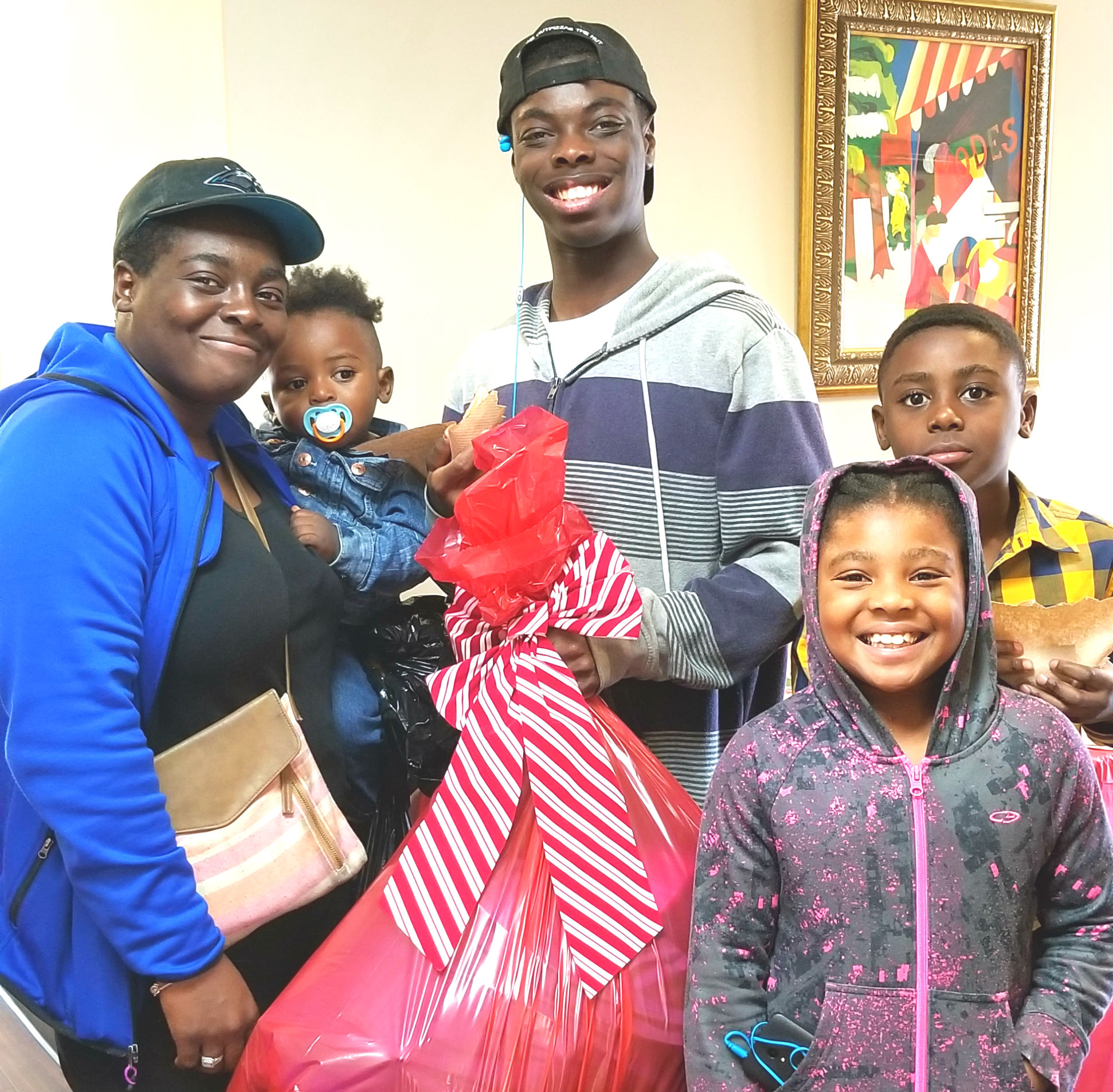 CCT's Families Doing Time program made sure their clients had some holiday cheer this Christmas. The program serves children and families who have an incarcerated loved one. Many of the children have a parent who is in prison. For families separated by prison bars, the Holidays can be hard, emotionally and financially. Families Doing Time tries to bring some joy to the season with two big events for families impacted by incarceration.
Third Tuesday
Held monthly, the December Third Tuesday family night is a huge holiday event. This year 90 people attended from 35 households. The premier activity was an open mic! Four professionals performed; a saxophonist, singer, Christian rap group, and a 10 year old liturgical mime. Then, we invited all of the children and caregivers in attendance to come up and share their talents! A professional photographer was in attendance and provided free family portraits to participants. Every household received a Christmas Meal Box to take home that included a whole turkey and all the fixings. Even more exciting, all of the children got to "shop" for gifts for their caregivers in a special store Families Doing Time set up. There's nothing quite like the joy a child gets from picking out a special gift for someone they love.
Holiday Family Sponsorship
The fun didn't stop there though. On Saturday, December 22nd, families came out to CCT's administrative building to pick up some extra special gifts provided through Toys for Tots and sponsorships by Calvary Christian Church of the Apostolic Faith, Inc. and CCT staff. CCT also provided Christmas gifts to more than 150 children from about 40 families. But that's not all, each caregiver also received a Christmas basket full of household essentials, and all of the materials needed to wrap their children's Christmas gifts.
While we are so proud to serve so many children and families impacted by incarceration, the reality is that as many as 5,000 children in Charlotte have a parent incarcerated at any given time. We do what is within our capacity, but the need is great. We are constantly seeking to expand our reach, and can only do so with the generosity of our donors and corporate supporters. If you would like to contribute, you can do so online.