It's SummerSHARE! Give Back with a Backpack!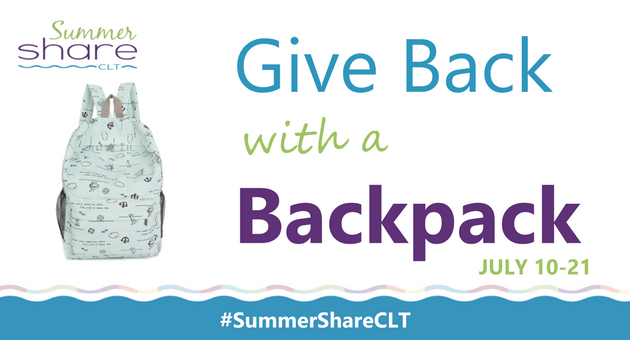 July 10-21 is SummerSHARE in Charlotte!
Summer is the greatest time of need for many nonprofits in Charlotte, when needs are high and supplies are low. CCT is no exception. SummerSHARE, presented by Bank of America, is a fun way for YOU to make an impact and see exactly where your dollars are going!
CCT's greatest need this summer is backpacks for children impacted by incarceration. Backpacks and other school supplies are costly, especially for households who are experiencing financial instability due to incarceration. You can help lighten the burden by donating backpacks and other school supplies. <READ MORE>