LifeWorks! goes virtual with online employment readiness training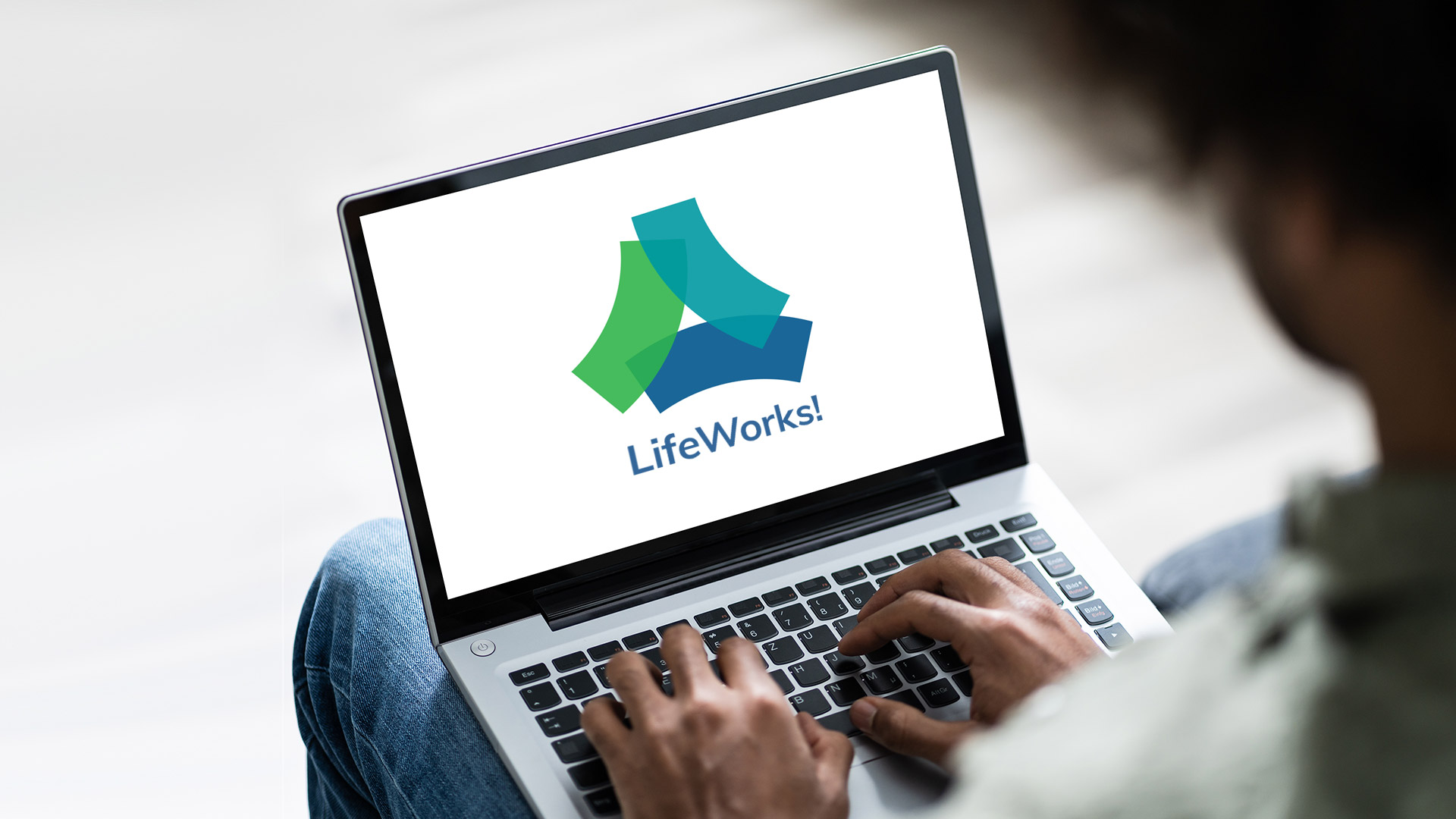 When the LifeWorks! employment readiness workshop started this month for 12 recently incarcerated clients, the classroom looked and felt a bit different.
Clients still worked on their resumes, learned about daily living and meeting skills, and participated in mock job interviews. But instead of convening in a meeting room at the Goodwill Opportunity Campus, they gathered online either from home or at a halfway house.
It's all part of the temporary new normal for Center for Community Transitions programming.
"We built an e-learning platform through Zoom to help us serve clients virtually and engage with them through technology. As a pilot program, we did the first employment readiness workshop to see how it would go and I was quickly convinced we should continue with it," said Kevin Walsh, LifeWorks! program director."
He added, "The clients are loving it. They're very eager, staying engaged and giving us good feedback. Our staff instructors also are enjoying it and getting creative with their teaching methods."
Preparing for launch
Before kicking off the pilot program, the LifeWorks! team first had to address a digital divide: ensuring that clients with limited internet access and varying levels of computer literacy could participate.
Staff also (safely!) put together and hand-delivered employment readiness packets to the 12 participating clients so they'd be ready to start virtual classes on May 11. Packets included class materials and CCT pens, notepads and lanyards.
"We made adjustments to our regular program and condensed some of the classes. Classes run 7 days instead of 10 and are held from 9 a.m. to noon. Part of day one orientation includes an introduction into Zoom so the clients know how to use the platform," Walsh said.
A recent generous grant from Wells Fargo is helping the new Lifeworks! virtual job readiness and job retention classes become a reality.
Temporary solution, looking ahead
The next virtual employee readiness workshop starts May 26. Walsh said the team is recruiting clients through community corrections and probation officers, Mecklenburg County Re-Entry Services, word of mouth and individuals serving their prison sentence through the Extended Limits of Confinement (ELC) program.
"The e-learning platform has helped us embrace a temporary new normal and way of doing business. It's provided opportunities for us to interact with clients virtually while keeping them engaged and motivated," Walsh said.
"But we're still looking forward to bringing in-person classes back. When that time comes, we'll be ready to make any adjustments needed to practice social distancing and keep everyone healthy and safe."
To help purchase office supplies (paper, notebooks, pens, etc.) for Lifeworks! donate here.