Myra Clark talks Second Chances on BofA's Neighborhood Builders panel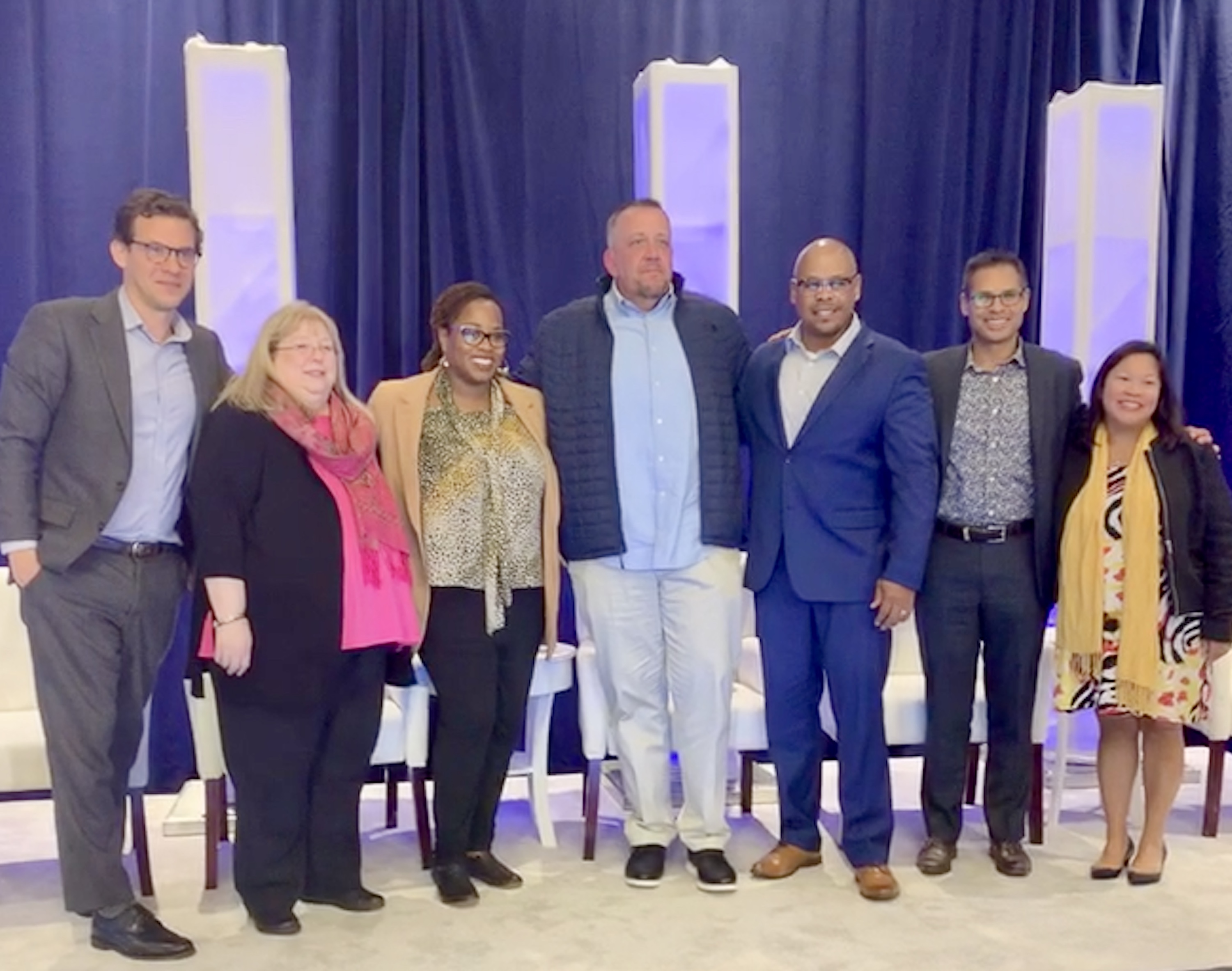 Nearly 2.3 million people are held in America's prisons and jails, the highest incarceration rate in the world. Over 10,000 people are released from state and federal prisons each week (more than 650,000 annually). Executive Director Myra Clark was invited to participate in a moderated panel this week focused on the "imperative of providing opportunities to returning citizens by highlighting the work of nonprofit service providers that are working in the second chance and social justice space."
Nick Turner of the Vera Institute for Justice moderated the session titled, "Second Chances, a Social Justice Imperative: Increasing Opportunities for those Returning from Incarceration." Jason Owens of ROCA; Sam Schaeffer of Center for Employment Opportunities; Sam Lewis of the Anti-Recidivism Coalition and Tulaine Montgomery of New Profit joined Clark on the panel.
The event was part of Bank of America's Neighborhood Builders Leadership Program to help nonprofit leaders address economic mobility and social progress issues. The program encourages participants to use their leadership skills to effectively build a more inclusive society.
Clark discussed the work CCT does to help returning individuals and families and what continues to drive her day in and day out. "I do this work because no human being is disposable, and I believe second chances are possible," she said.
Panelists also discussed the economic mobility factors associated with second chancers and how the ability for them to rebuild their personal and financial lives is a human right. Speakers explored some of the solutions that break the cycle of intergenerational poverty and mass incarceration, including cross sector partnerships and collective impact strategies.
Clark touched on the three CCT programs that assist people with records and their families and help bring about positive change: LifeWorks! employment readiness and retention program; Families Doing Time, a program supporting children and families of those incarcerated; and Center for Women, a work release facility for women completing their state prison sentence.