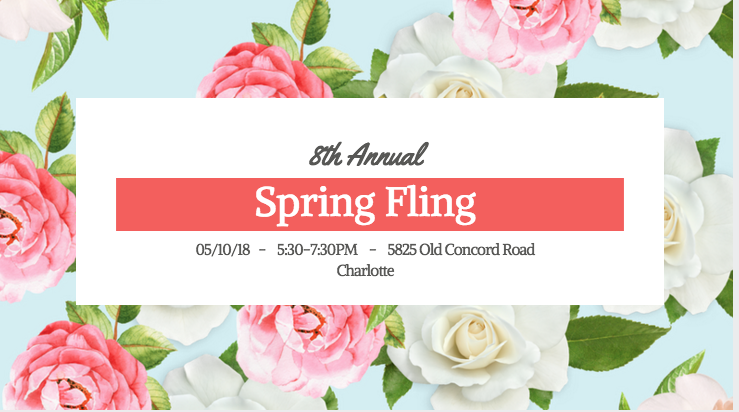 8th Annual Spring Fling 2018
Mark your calendars! Spring Fling is May 10. FREE, but please RSVP: [email protected]. See other upcoming events on our?Events Calendar.
CCT Client Makes National Honor Society
When Evelyn completed The Center for Community Transitions last year, she thought she could easily live on her own.
It wasn?t as easy as she thought it would be, but CCT gave Evelyn the tools she needed to keep moving forward. Instead of trying to navigate roadblocks alone, Evelyn tapped her network of faith, family and friends. They kept her on track. This spring, Evelyn was inducted into the National Honor Society at Central Piedmont Community College. It's a milestone in her journey.
?The hardwork pays off,? said Evelyn, 46. ?Everybody needs someone to help them. Reaching out, utilizing your resources, it makes it easier.?
Evelyn plans to graduate from CPCC in Spring 2019. It?s the first step in her goal of pursuing a career working with women coming out of prison.
It?s a story she knows well. She was accepted into CCT in August 2015.? She took advantage of CCT?s opportunities such as returning to college, attending church and seeking counseling. She worked through childhood issues that plagued her into adulthood. Evelyn makes it look easy, but it?s not. She?s a mother of four, including two minor-aged children, works two full-time jobs all while attending college.
To stay balanced she is committed to monthly check-ins with CCT staff members and she also works with Changed Choices. She tells her professors about her past, her challenges and her determination.
?When you?re honest," she says, ?people are willing to actually go the extra mile to help you accomplish what you?re trying to accomplish.?
VolunBEERing at NoDa Brewing
Dozens of volunteers stopped by CCT's table at NoDa Brewing on Saturday, April 21st ?for a special National Volunteer Week event. CCT was one of several local non-profits to participate in VolunBEERing sponsored by Share Charlotte. Staffers Erik Ortega and Jesse Schwab guided volunteers to create graduation packets for our CCT clients as a "table-top" volunteer activity.
Celebrating Our First Ever "Friend-Raiser"
CCT's Friend-Raiser drew nearly 100 people and helped Center for Community Transitions raise nearly $2,000. Our staff, donors and board members had a wonderful opportunity to share the CCT story with members of the community. Thanks to everyone who attended.
---
At CCT we rely on generous donors like you to provide the resources we need. Thank you to everyone who donated in the month of March.
Anna Calhoun
Audra Mitchell Atkinson
Betty G. Harkey
Betty Hong
Deborah Nemecek
Dorothy Cole
Helene Hilger
Hope L. Marshall
Janine Lafferty
John A Tate III
Julie Tuggle
Marie Morrison
Myra M. Clark
Pamela Nemecek
Patrice Funderburg
Priscilla G. Laula
Rachel Nemecek
Ted Cabot
Tina Marshall
Tony Orsbon
Willie Wachowiak
Sponsors
Covenant Presbyterian Church
Elevation Church
First Presbyterian Church
Roundtree Plantation
St. Luke's Catholic Church
Sugar Creek Charter School
United Way of Central Carolinas
Volunteer Opportunities
For a full list of volunteer opportunities visit our?Volunteer Page.
LifeWorks!
If interested contact Erik Ortega at?[email protected]
Mock Interviews:?Every Other Monday@?10:45 AM?&?Thursday?10:45 AM?(Schedule may vary with holidays) – Assist staff with conducting mock job interviews with clients participating in our employment readiness classes. Questions and evaluation tool will be provided and individual feedback from the experience is welcomed.