United Way, Awards And New Faces (June 2018)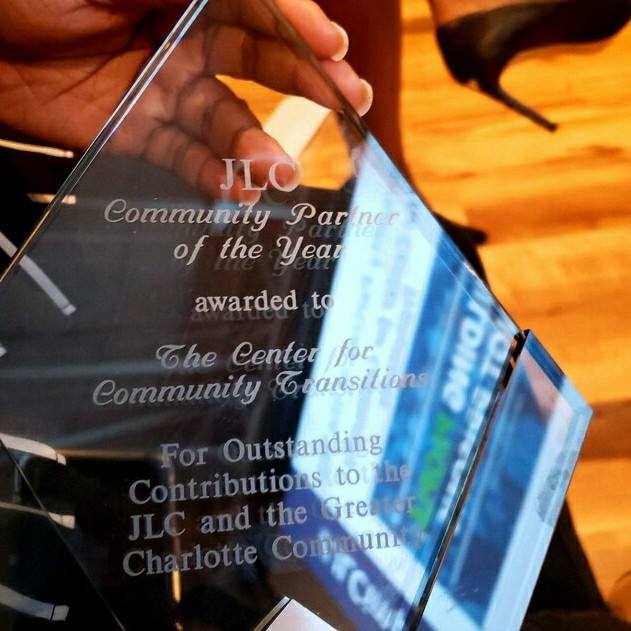 May was crazy! First there was the great turnout for Spring Fling 2018, and the Women's Impact Fund awarded Families Doing Time the Human Services Grant.? On June 7, the United Way Board voted to support CCT with $172,250 funding for FY19.? These are important investments in our organization,?and will help us improve the economic mobility opportunities of our clients and families.?
Former Resident Graduates
Congratulations to former resident Ludenia!!! She graduated from Gardner Webb with a
bachelor's degree in May.?Ludenia worked on the degree while she was with us, and had funding from the CCT Education Fund and the Sunshine Ladies Foundation.
We Love The Boy Scouts
Thank you BSA Troop 99,?Selwyn Avenue?Presbyterian Church for helping us assemble dressers. Volunteers are the backbone of our organization.
Junior League Honors Center for Community Transitions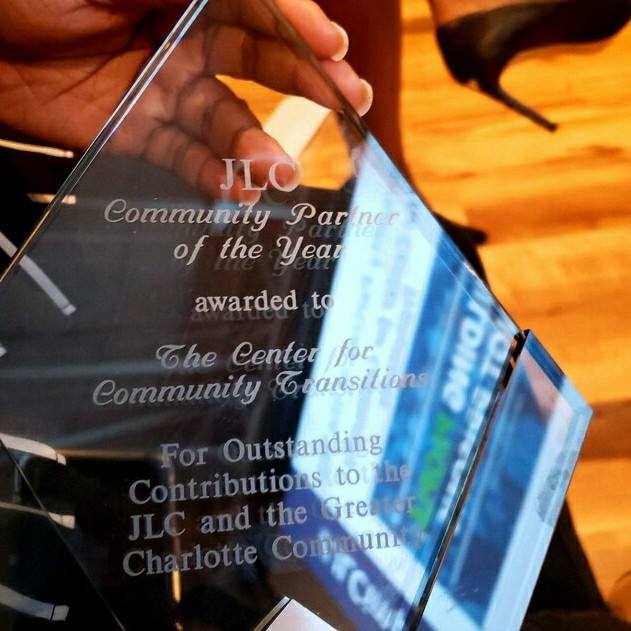 We are so thankful for the
Junior League of Charlotte
for their partnership and commitment to our clients. We are honored to be Community Partner of the Year.
Meet Our Interns?
Corrina Bost (L)?
I am in my fourth year at Appalachian State University. After this summer, I'll have my Bachelor of Science in Criminal Justice with a minor in Anthropology.
I am an aunt to three nephews and a sister to two brothers, three sisters, two brothers-in-law, and a sister-in-law. I enjoy cooking, reading, running, and watching any episode of 'The Office' or 'The Walking Dead.'
My favorite movie is 'Ferris Bueller's Day Off.' I enjoy doing hair, nails, and most things cosmetology-related!
Kate Jennings (R)
I just finished my first year at UNC-Chapel Hill studying Global Health with a concentration in Latin American studies. I am pre-med and hope to one day combine public heath and medicine.
I enjoy running, reading, politics, and writing. I found the internship through Covenant Church?s People in Mission program and will be surrounded this summer by them, my mom, dad, stepmom, and brother.
I look forward to meeting 30 new faces and seeing where this summer leads!
---
---
At CCT we rely on generous donors like you to provide the resources we need. Thank you to everyone who donated this Spring.
Anonymous
Deborah R. Bell
Myra Clark
Linda H. Coble
Ebony H. Covington
David L. Drum
Jeffrey S. Eason
Mary Folley
Ronisha H. Harris
Atakaya H. Johnson
Yvonne Jones
Wendy W. Kauffman
Thomas P. Long
Matthew Martell
James Quage
Marcus Reddrick
Arturowe P. Robinson
Harriett Steele-Campbell
Crystal Turner
Lauretta S. Wilson
James E. Wright
Organizations
Arlington Baptist Church
Charlotte Friends Meeting
Mecklenburg County ABC Board
NODA Brewing Company
Selwyn Avenue Presbyterian Church
Presbyterian Women of First Presbyterian Church
United Way of Central Carolinas
Women?s Impact Fund
Many thanks to everyone who tagged us in Amazon Smile and for the volunteer team from Ekos Brewmaster did yard work at the Center for Women.
---
---
Opportunities to Give
Our Back In Style event is?August 23rd?and we want to make sure our children prepared. Please work with members of your community and faith-based organizations to collect school supplies for children we serve.? We need backpacks, spiral notebooks, composition and loose leaf notebooks, loose leaf paper, pencils, glue sticks, pencil boxes or zipper bags.
Contact Charis Blackmon for more details. [email protected]?