CCT Executive Director Participates in City-Wide Panel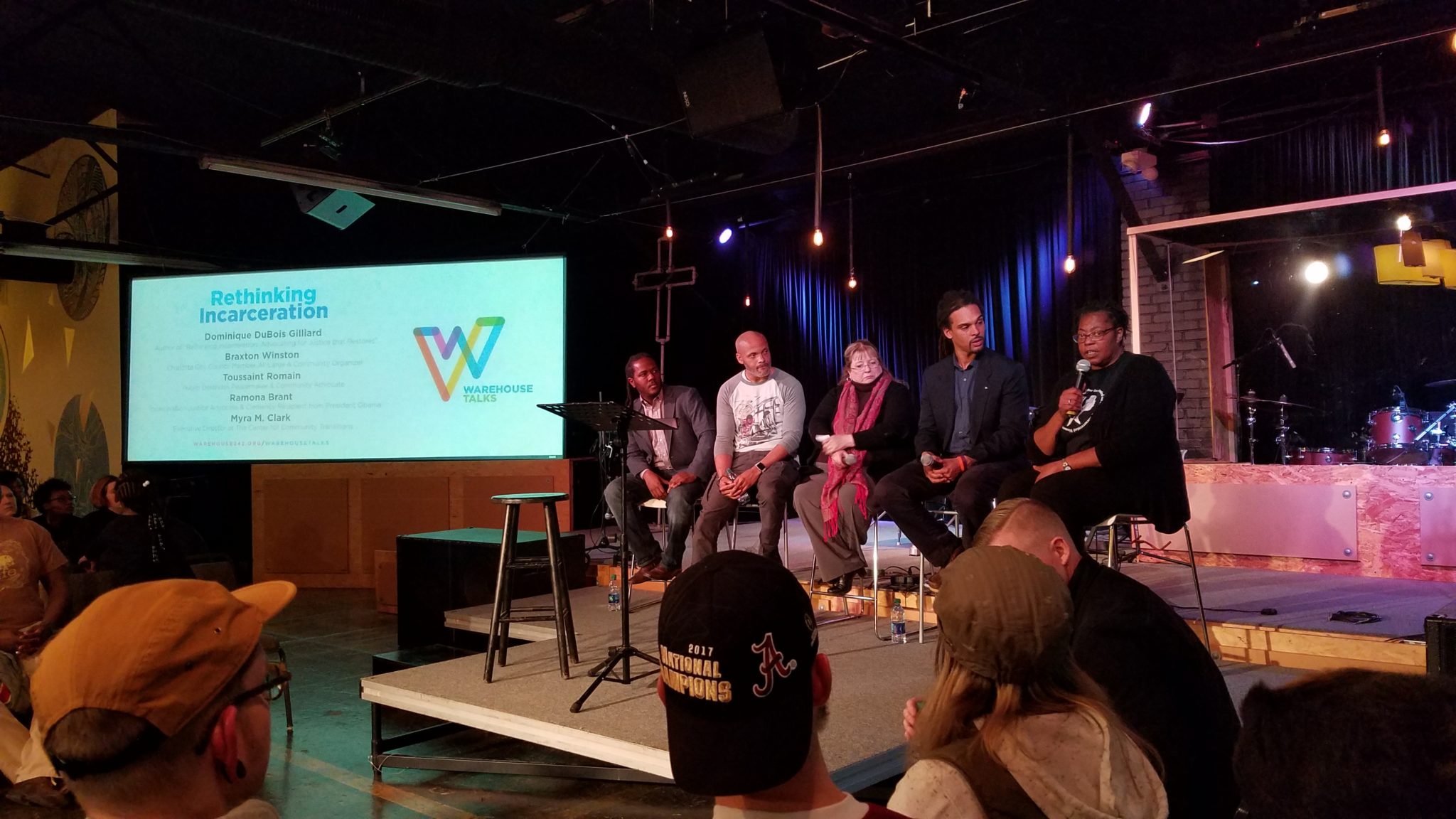 Last night CCT Executive Director, Myra Clark, participated in a panel at a city-wide event about mass incarceration. The event, "Rethinking Incarceration" was hosted by Warehouse 242 and featured a new book by the same name, authored by?Dominique DuBois Gilliard. Mr. Gilliard was the keynote speaker and also served on the panel. The other panel members were Toussaint Romain, Ramona Brandt, and Councilman Braxton Winston.?
More than 300 people attended the event and discussed topics ranging from the huge racial disparities in our criminal justice system, to the need for affordable housing and jobs for people with criminal records, to the impact of mass incarceration on children and families.
The event was a wonderful start to a much needed ongoing conversation in Charlotte. Creative Loafing did a lengthy story that is worth a read if you would like to learn more:
Imagine being sentenced to four years in prison just for stealing clamps.

It's a case that will stick with Toussaint Romain for years to come, and has only gone to further his belief that, as he told me during a recent chat, "There is no justice in the criminal justice system."

Romain, a public defender in Mecklenburg County who represents repeat offenders and habitual felons, was telling me about a client he represented last year named Charles. He had been caught at Lowe's shoplifting metal hand clamps. When he was searched, he was found to also be concealing a package of fish he had stolen from BI-LO. Because he was a repeat offender, he was charged with a felony in relation to the shoplifting incident, and because he had previous felonies on his record, he was stamped as a habitual felon and faced 15 years in prison.

When Romain asked Charles why he was stealing when he knew his record meant he could be facing harsh punishment, his answer was heartbreaking.

"He said, 'Listen, I'll tell you. I stole the clamps so that when I put a fish on my metal rod, and I put the clamps on my fish, when I turn the rod over my campfire, the fish will cook evenly. Because I'm homeless. I learned how to do this when I was in the military,'" Romain recalled.