The Charlotte Observer Articles Shine Spotlight on CCT, Incarceration & Reentry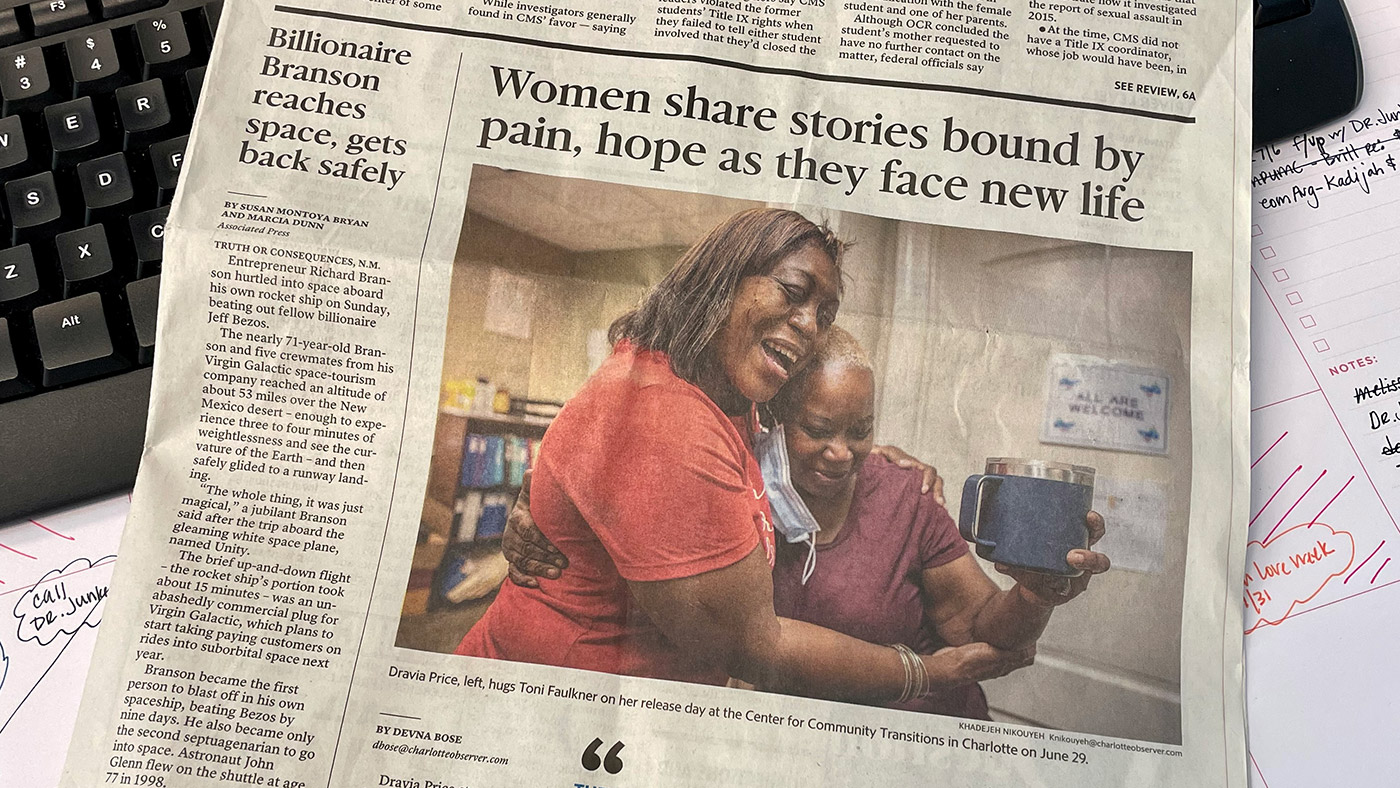 Reporter Devna Bose writes about marginalized people, underrepresented communities, racism and social justice for The Charlotte Observer. She and photographer Khadejeh Nikouyeh spent time recently  at the Center for Community Transitions and Center for Women, interviewing and meeting with residents, Executive Director Patrice Funderburg and Program Director Delilah Montalvo.
Their efforts culminated in two in-depth, well-written and informative articles that perfectly capture the essence of CCT's four decades of work in the Charlotte community supporting people and families impacted by incarceration.
READ
"What an incredibly proud and uplifting feeling it was to wake up and see one of our Center for Women residents on the cover of The Observer," Funderberg said. "We're so appreciative of the time and effort Devna and Khadejeh spent getting to know them and learning more about CCT's reentry programs for those who are justice-involved."
Additionally, Bose's articles appeared across the Associated Press Newswire, raising awareness about CCT beyond the Charlotte community. "The feedback we've heard has been incredible," Funderburg said. "Members of the community want to know more about our reentry work and how they can help – whether it's by making donations or inviting us to speak at community meetings."
Other CCT mentions in the news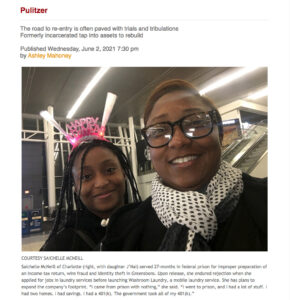 In other positive CCT news, The Charlotte Post, in partnership with The Pulitzer Center, is producing a series of articles highlighting reentry and formerly incarcerated men and women. Minority-owned and operated since 1878, the publication centers on "educating, empowering and enlightening African-American communities."
The article, After lockdown, challenges remain for North Carolina's ex-offenders, explores the "barriers to normalcy" that formerly incarcerated people face. In the article, Kenn Shrader, a former offender who works with the Reentry Housing Alliance, encourages individuals to take advantage of the life skills programs offered at CCT.
The road to reentry is often paved with trials and tribulations article highlights LifeWorks! graduate Saichelle McNeill. Now the owner of Washroom Laundry, McNeill helps others rebuild their life by hiring CCT graduates.
Make a donation or learn other ways you can help support CCT.