Families Doing Time: Client spotlight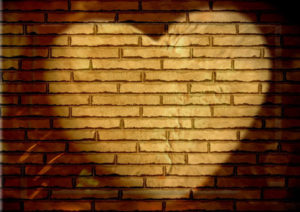 *Liz has lived with family the last 5 years under difficult circumstances: her husband and the father of her children is incarcerated. This year, she was ready to venture on her own – despite lack of support from immediate family members – because she knew it would be a better environment for her 4th and 5th grade children. Liz, a cancer survivor, worked with her Families Doing Time program assistant to get into Charlotte Family Housing.
She's is a good mom and hard worker and just needed a friendly hand and some encouragement to achieve what she never thought possible: her own apartment. She entered the FDT program last December and by April she was in her own place. Liz's FDT program assistant worked with her throughout the process, coached her on budgeting, worked through logistics and explained to her the many resources available to her. Meanwhile, the Families Doing Time team worked with her children at school to help them sort out emotions and express feelings in a positive way.
Liz received some furniture from Beds For Kids, one of our many partner agencies. Not only has her self-esteem improved considerably, her children are now hopeful about the future. Liz's hard work, dedication, focus and love can be felt in her new home. The relationship with members of her immediate family have improved and so has her health. Liz is a great example of how Families Doing Time helps family members of incarcerated individuals with so many aspects of their lives.
This holiday season, help CCT support families impacted by incarceration
4 ways your donation will give a Chance for Change:
1. Provide meals and support for hundreds of families at our Third Tuesday Family Support Nights.
2. Allow 100+ children with incarcerated parents to participate in quarterly enrichment field trips.
3. Help 225+ kids participate in in-school support groups.
4. Help 40+ kids attend our After School tutoring program.
*not her real name