Torrey Smith surprises Center for Women residents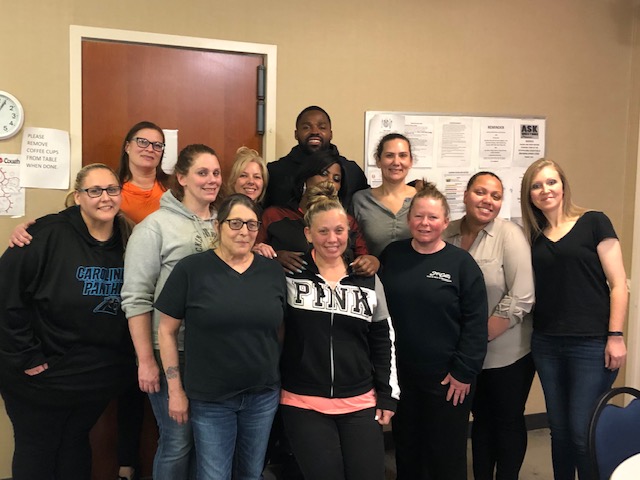 Carolina Panthers' Torrey Smith paid a surprise recently to our Center for Women residents. A Charlotte newcomer, Smith wanted to learn more about the program, which assists with actions plans for employment, family reunification and housing.
He spoke to residents about his own experience of being the child of an incarcerated parent and offered words of encouragement to the women whose children are having a hard time with their incarceration.
Torrey even had a phone visit with a resident's son who's been struggling at home. The son – a huge Panthers fan and a football player himself – was excited to get advice from the Super Bowl champ.
"Torrey's visit meant so much to our residents and their families," said Delilah Montalvo, program manager. "We appreciate his advocacy and commitment to making a positive difference in the Charlotte community."