CCT Client Profiled in Charlotte Five!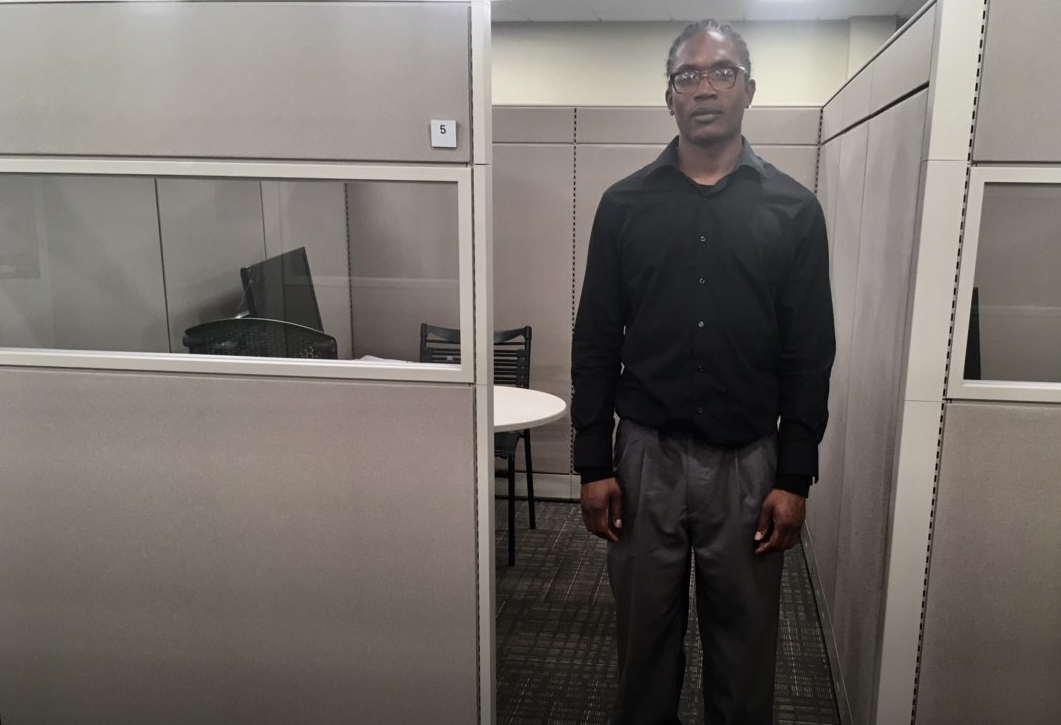 Photo by: Katie Toussaint
Online news and culture publication, Charlotte Five, did a profile of LifeWorks! client, Tyrone Miller. In the piece, Tyrone shares his outlook on life after prison and his journey to try to find employment.
Twenty-seven-year-old Tyrone Miller was released from prison just over a month ago. He spent nearly eight years behind bars in a North Carolina correctional facility for assault with a deadly weapon.

He shares this information with no hesitation as he leans back, relaxed, in a desk chair at?The Center for Community Transitions?(CCT) at the Goodwill Opportunity Campus off of Wilkinson Boulevard.?CCT offers?Lifeworks! programs?to address the personal and professional needs of those with criminal records.

Miller offers an easy, bright smile. His black hair is kept in neat cornrows, almond-colored glasses round out his face and two sparkling studs flash on his ears. He wears a black button-down, charcoal slacks and black shoes.

It?s the perfect interview look.