Chief Economist: Hiring Second Chance Employees is Worthwhile Business Community Investment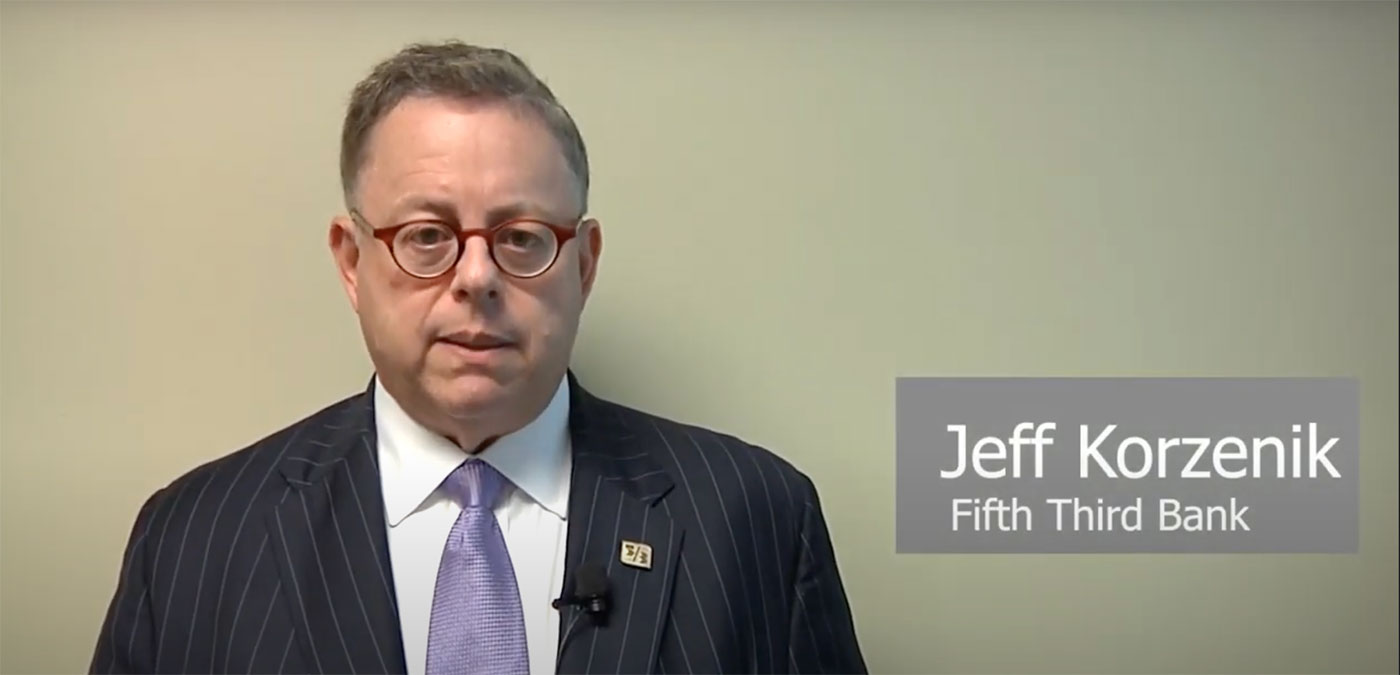 As birth rates decline and the labor market tightens, the "richest pool of potential" in the economy are people who have been touched by the justice system, according to Jeff Korzenik, chief economist at Fifth Third Bank.
Korzenik is a national advocate for second chance employment and author of "Untapped Talent: How Second Chance Hiring Works for Your Business and the Community." He was the keynote speaker for "Greater Charlotte Pathways Home: An Executive Convening on Second Chance Employment," a virtual summit hosted Feb. 25 by the Center for Community Transitions.
While there's a compelling community case for justice-involved people to be able to become productive and engaged members of society, it's also in the interest of the business community – collectively and individually – to invest in this viable talent pool, Korzenik said.
Over time, the country's growth rate has been slowing and projected growth is less than 2 percent. Birthrates have been declining since 1990 and workforce growth has been declining – an issue exacerbated by the pandemic. Many people lost their jobs early in the pandemic and have not been able to get back into the workforce. This long-term unemployment tends to force people out of the workforce for good.
"If our economic growth is dependent on our ability to grow our workforce, we're in trouble," he said. "But the solution lies in digging deeper into our population and finding people who have been marginalized for the workforce and bringing them back in. We have burdened people (with a felony conviction) and unfairly excluded them from consideration in the workforce for what are often very, very minor crimes."
More people working means more consumers in the economy and faster growth, which benefits the collective business community. But, Korzenik said, "If you can't find the workers you need, you can't service your customers, you can't grow your business, and perhaps you can't even maintain your business. This is an imperative, an economic imperative for businesses."
Modeling a second chance society
Developing a successful model to ensure the justice-involved population is employed to its productive potential requires a partnership of pioneering business leaders and people who've been marginalized from the labor force, not just people with criminal convictions.
"The critical role is being played by employers who have to be open to new ways of approaching candidates and new ways of supporting those candidates, (but) are often making up for shortfalls," he said. "Not because people with criminal records have inherent flaws, but because they often come from backgrounds of extreme poverty and have challenges with housing, transportation, lack of mentorship."
Employers who make accommodations to meet the needs of employees with criminal backgrounds have a very good return on their investment – highly engaged and loyal employees. Governmental policy changes and reforms, coupled with nonprofit partnerships, help lower investment costs by identifying people who are ready to return to work, helping them rebuild their lives, and giving them the resources they need to succeed.
"That combination of engagement and loyalty – meaning low turnover – is a recipe for productivity and profitability. This has been consistent across every major study done," Korzenik said.
Steps to start exploring second chance employment
Korzenik outlined "Bridging the Box," a series of incremental steps businesses can take now to explore second chance hiring.
Recognize there are low-risk hires. People who may have a criminal record and may be required to check the box if your firm requires the box on employment applications. If the person has been actively employed for five or 10 years, they shouldn't be considered any different from any other candidate.
Understand what people who have exited prison, or are burdened with a conviction, have to do to overcome barriers. Someone who has been employed for years shows tremendous dedication, persistence and grit – an undoubtedly attractive attribute in employees.
Educate yourself on what it means to have a felony, review the record and understand the individual circumstances. How long ago was it? Was it a crime of youth, passion or youthful misjudgment? A crime does not tell the story of the person's character today.
Visit employers who hire second chance employees and have been successful. Those pioneers can show you the tools they've used and how it's a viable way of doing business.
Visit with nonprofit partners to see the work they're doing. You'll walk away with the sense that this is a greater opportunity than you might otherwise have realized.
If you're not yet ready to hire people with records in your business, don't exclude your vendors from doing so. Don't prevent them from helping people rebuild their lives – healthier reentry benefits everyone.
Offer amnesty to loyal employees who have a record that was never uncovered. People who've been contributing to your company for years or for decades, who may be living in fear that their criminal record will be exposed, deserve better.