CCT heads to state capital for Second Chance Lobby Day

Center for Community Transitions staff and supporters joined 1,000-plus members of the NC Second Chance Alliance at the 2019 Second Chance Lobby Day May 7 at the NC General Assembly. The statewide alliance is made up of people with criminal records, their family members, service providers, congregations, community leaders and concerned citizens who have come together to address the causes of criminal records and the barriers they create to successful reentry.
Lobby Day attendees supported:
A Fair Chance policy for public employment and occupational licensing that facilitates fair
consideration of an applicant's criminal history.
Clean Slate reforms that expand access to criminal record expungement.
Investments in education, treatment and other reentry-focused programs in jails and prisons as
well as community-based reentry services, including local reentry councils.
Elimination of unaffordable criminal court costs and common-sense limitations on driver's
license suspensions for failure to pay traffic court costs.
Judicial discretion for mandatory minimums and funding for Drug Courts.
Resolving all pending charges and orders for arrest prior to release from prison.
Want to learn more about how you can help? Check out these resources
---
Let's give NC a Second Chance
For people with a criminal record, second chances are hard to come by. But the NC General Assembly can change that narrative for more than 2 million North Carolinians living with criminal records.
The NC Senate unanimously passed The Second Chance Act (Senate Bill 562) earlier this month. The bipartisan legislation, which is now before the NC House, would expand eligibility for expungements, a court process that seals criminal records from public view.
Read more to find out why this matters.
---
Finding Home: People with records still face housing challenges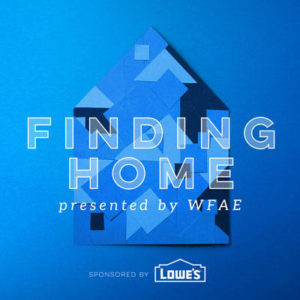 Nearly one in three Americans have a criminal record and having a conviction can make it challenging to find housing. Many CCT clients can afford to pay rent, but they're rejected by landlords because of their background.
WFAE is taking a year-long look at Charlotte's affordable housing problem through the series, Finding Home. Hear and read what Executive Director Myra Clark has to say about this important issue.
---
Spring Fling honors dedicated volunteers

We celebrated our dedicated volunteers May 14 at our annual Spring Fling volunteer appreciation event. Trish Morrison, Audrée Gilbert, Bethany Mason and St. Luke's Lutheran Church ELCA received the Making the Difference award for their loyal dedication and unwavering commitment. We thank them – and all of our volunteers – for their outstanding contributions toward our goals, and for making our organization stand above the rest.
---
Calling all companies: Join our new Partner Program!
Get exposure for an entire year! Check out our new corporate partner benefits and list of current corporate partners. If you're interested in becoming a partner or would like more information, please contact our Development Director Laura Heiser at [email protected]g or 503-830-2164.
Thank you to our most recent Platinum partners, Bank of America, Junior League of Charlotte, Sunshine Lady Foundation and Wells Fargo and brand new Silver partner James, McElroy & Diehl, P.A.
Platinum
Silver

---
Annual report highlights from 2018
In 2018, CCT assisted 1,309 men, women and children impacted by incarceration through our LifeWorks!, Center for Women and Families Doing Time programs. Learn more about who we helped last year and our goals for this year. Download the FY 2018 Annual Report.
---
Thank you donors who helped our clients bloom!

Thank you to everyone who donated during our Annual Spring Appeal May 28 – June 6! If you didn't make a donation to CCT during our 10-day campaign, it's not too late. Visit our Donate Now page before our fiscal year ends June 30. Thank you!
---
Job and volunteer opportunities
Looking for a chance to make a difference in the lives of women who are still incarcerated and serving out the final years of their prison sentences? We're hiring for two positions at our Center for Women: Case Manager and Program Assistant. View the job descriptions on our website. Phone calls of interest will not be accepted. Interested parties can email a cover letter and resume to [email protected].
For a list of volunteer opportunities visit our Volunteer Page.