CCT Welcomes Patrick Diamond as Interim Development Director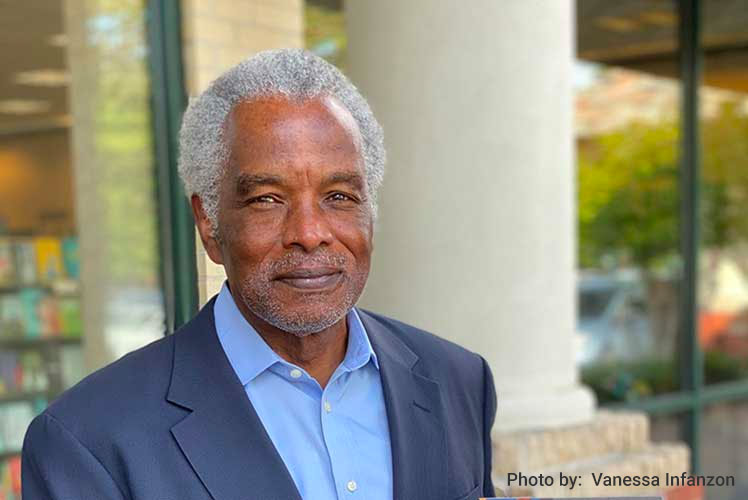 Patrick Diamond, a longtime and active member of Charlotte's business, nonprofit and arts communities, has joined the Center for Community Transitions team as interim development director.
For the next six months, he'll focus on major gifts to raise $1 million for our agency through foundations, corporations, individuals and the faith community. Part of Patrick's efforts will include launching a Second Chance Fund to help people with criminal records and their families rebuild their lives and successfully reenter the community following incarceration.
"Patrick is well-known and highly respected in the local cultural arts community and has served on more than 20 nonprofit boards," said Executive Director Patrice Funderburg. "His fundraising experience, along with his previous management roles at Duke Energy, Bank of America and the City of Chicago, make him a great fit for our agency and leadership team."
Before joining CCT, Patrick was a fundraising consultant at Camino Community Center, where he developed a $4 million capital campaign plan to expand the center's free health clinic. Additionally, he helped raise significant financial support for the Children's Home Society of NC and more than $3.5 million for the Harvey B. Gantt Center Founders Campaign.
"After last summer's racial unrest, I wanted to get involved in criminal justice reform and use my fundraising experience to give back," he said. "And although it has been part of the Charlotte community for more than four decades, I wasn't familiar with CCT until (District Attorney Spencer Merriweather) made me aware of the critically important services the organization provides our community."
Patrick added, "Once I learned more about CCT and the vital work they do, I knew I wanted to help them raise money so they can continue supporting women, men and families impacted by incarceration, and serving as a thought leader on re-imagining justice."