Holiday thank you message from LifeWorks! client

This Christmas, our staff received a heartfelt note from James, a LifeWorks! and FIT program client who credits CCT for helping him become a "more successful person." To continue to support returning community members like James by providing employment resources and support, we need to raise $50,000 by Dec. 31. Please donate today and make a Chance for Change this holiday season.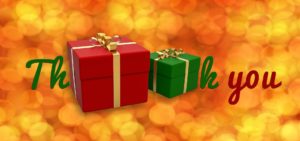 It is truly unnecessary to say this, but because of the difficulties I have had in my life, I found the need to come to (the Goodwill Opportunity Campus) and enter the LifeWorks! program at the Center for Community Transitions.
Upon entering the program, I saw the many opportunities that ordinarily I would, first, not have known of, and secondly, would not be able to keep pursuing them, if it was not for the direction and support of those who facilitate the program.
One day I was told of a class being offered and it was conducted by Jerome Gaymon and Ms. Traletta Banks. After the brief informational class, I felt encouraged simply because of the way it was presented. It was like there was something special offered, but only if you are willing to tap into it. So I did. I can't say this was the end result because I believe whole heartedly that there is commitment to success of me by everyone who helps facilitate this program.
Ms. Sherina Richard said in class one day and I quote, "We will put in as much work as you do" and for me, it has rung true. Specifically, I thank you, Ms. Deborah Rose, for your candid direction and needed help that has afforded me the opportunity to get the help I have needed in the way of counseling with you and Mrs. Leslie Mastbaum, which had led to medicine and doctor's appointments through the LifeWorks! FIT program.
The issues of mental health and physical difficulties are often forgotten by those of us who have an honest desire to just go back to work, and leave the past behind. Yet, they can become more than what we realize very quickly and cause us to return to a state that we do not wish to be in or lose hope altogether.
I have hope now and direction in the way I can be a success in life and for those who care and want me to be alright. And, it began with my coming to the Center for Community Transitions and getting the medical aspect through the FIT program.
I will be a more successful person because the whole me is being taken care of!
Sincerely, James